Where Healers go for healing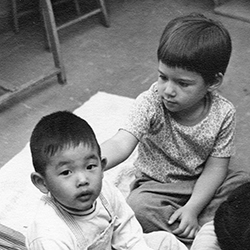 In your professional and personal life, where do you go for support? New skills and tools?  Help with the issues in your tissues?
Healers, sensitives, therapists, and bodyworkers needs rest, support and healing, themselves. Anyone who works to heal others (including animals, plants, and the planet) gives plenty.  If you are doing healing work, you need support to keep yourself in good physical and emotional balance. You use their body, mind, spirit, and psyche in generous and fine-tuned ways that need replenishing. You may have colleagues to share and trade services with. But what about the out-of-the box stuff that even your colleagues can't help with? The energy you know is stuck but you can't quite get to? Try Maui's Healer's Healer, Denise LaBarre.
Denise's Biography
Denise could intuitively feel the emotion in bodies at a very young age. She was born with a strong intuitive gift and an unusual ability to translate the emotional energy she intuitively feels in her client's body into words the mind can understand and use. Her life's journey of gathering knowledge and experience has turned her into a Healing Catalyst. (This is the term she uses rather than "healer.")
Denise has a background in psychology and years of experience as a teacher and parent. She spent 3 decades as a massage therapist, working on thousands of people from all over the world. In her writing, private sessions, and lectures/teaching, her goal is to connect mind, body, emotion, and spirit for complete healing. She is the author of Issues in Your Tissues: Heal Body and Emotion from the Inside Out, a book that will give you  the insights and tools you need for deep physical and emotional healing.
While many bodyworkers can intuitively feel emotional energy in bodies, it's rare to have such clear words to translate them for the mind's use. Denise has exceptional communication skills and loves to use metaphors to bypass the mind's defenses. Her insights can be life-altering. You won't get this clearly-presented and easy to implement body of work anywhere else.
It takes approximately 10,000 hours of Deliberate Practice to gain true expertise. So it helps to start young.                                                ~ Anders Ericsson
Need a Healer's Healer?
When other approaches don't quite reach where you need them to go. Or you need a custom-made healing treatment for your special combination of issues. Or you need to get perspective on something on a gorgeous tropical island. Denise's work may be the answer you've been looking for. Denise has tools culled from dozens of modalities and creatively recombined in new ways. She learns from everyone she works with and can quickly translate newly-learned lessons into new tools.
She loves to share her tools and insights with colleagues. There's no competition here. We all have gifts and insights to share with each other.
Read Denise's Passion Statement.
Praise from a Seasoned Massage Therapist
I enjoyed the journey of reading Issues in Your Tissues. LaBarre is perceptive. We all have this potential to heal ourselves using intuition as the vehicle. I am glad to see this information so well presented.                    ~ Rita Okeane, Former Principal Massage Therapist, Four Seasons Hotel, Wailea, HI
Read more here. Or explore her website for the general public: HealingCatalyst.com. Buy her book, Issues in Your Tissues: Heal Body and Emotion from the Inside Out.  Or contact us  to arrange your private session appointment on Maui.