Private Sessions with Denise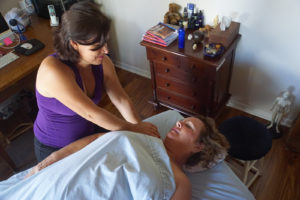 What happens in private sessions with Denise? Connection, safety, emotional release, and healing. You feel held, seen, loved and renewed! You get to feel and release emotions that felt too scary or too big to handle alone. Release the emotional baggage you still carry from childhood or past trauma. Deepen the way you breathe. Learn how you can transform triggering situations into healing opportunities.  Her work is playful direct, fast, and effective.
90-minute sessions give you time to get into something deep without stirring up more than you can energetically digest. Most clients come away feeling relaxed, energized and lighter.
Initial session – $250
Discount package of 3 sessions – $650  Commit to the healing and save $100! Must be purchased before or at the end of your first session, non-transferable, and good for one year.  
Ongoing sessions $175
Kama'aina consideration given for those who work/earn on Maui (ask)
NOTE: No one is one turned away for lack of funds. However, please understand that this is an energetic exchange, and money is an exchangeable form of energy. 
Cash, check, credit card, and PayPal accepted.
*The discount pacakge
Client Testimonial:
I rarely remember my dreams, but after our session, I dreamed that we were doing a session and you said, "Wow, you feel so integrated."  I answered, "Yes it's because my little 6 year old girl decided to join me again!"  Thank you so much again for holding space for all the issues that wanted to leave my body.   It feels amazing to be back together with myself in wholeness.      ~ J. Hepp, Nurse and Mother